Fitness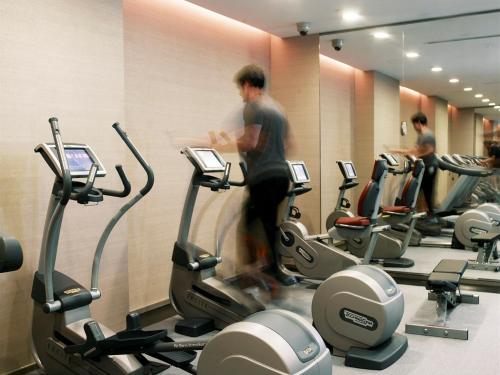 Toronto is a wonderful city for the fitness enthusiast. The city?s many parks and outdoor spaces make it easy for anyone to be active by walking, running or biking.
https://q.bstatic.com/data/bsuitewf/d3c66ecb5e3d9ea3de4246a12c6262deb54bb46e.pdf
">Click here for the City of Toronto?s Bike Path Map.The Hazelton Health Club & Spa also offers excellent fitness facilities, including state-of-the art exercise machines and an indoor lap pool. Personal training can also be arranged.We are also excited to share that
>Equinox Fitness
 are our new neighbours.
Shopping
The Yorkville area is the perfect blend of modern style and classic charm. Toronto?s undisputed neighborhood of style and culture boasts a unique mix of designer boutiques and fashion retailers. Many of the world's finest shops including Chanel, Gucci, Louis Vuitton, Tiffany & Co., Escada, Hermés, Prada, Cartier, Cole Haan, and Canadian retail icons Holt Renfrew, Birks, William Ashley, Harry Rosen, Pusateri's and Roots are only steps from The Hazelton.
Romance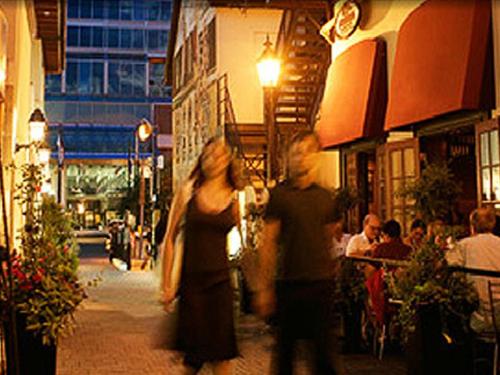 Whether you are coming to Toronto from abroad or you are a Torontonian looking for a romantic city escape, Toronto is the perfect backdrop for year long romance and couples activities.
Epicurean Romance
Begin your day with Toronto?s St. Lawrence Market for a taste of the best local produce and farmer?s delights. In the afternoon, on a sunny summer day, enjoy a latte and a slice of decadent cake together while people watching at one of Yorkville?s outdoor café patios. End your day with a meal at ONE Restaurant and a cocktail at the ONE Bar.
Outdoor Romantic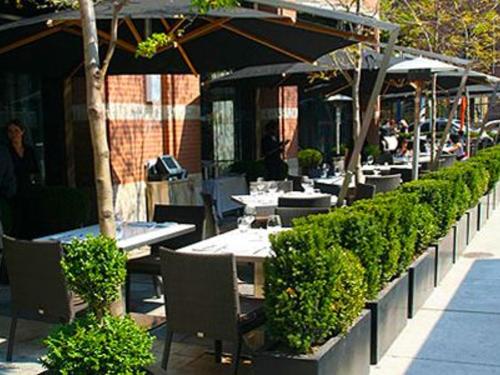 Toronto is a wonderful place for the couple that enjoys getting outside and being active. In the winter, bundle up well and go for a romantic stroll through Yorkville and the downtown area, stopping into coffee shops for some hot coca to warm up. In the summer, you can bike or jog together through the city?s bike trails or right along the waterfront. The two of you can also take a short ferry ride to Toronto Island for a great view of the city. 
Shopping Spree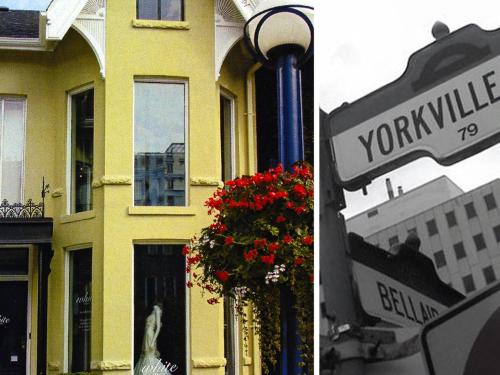 Toronto is Canada?s capital of style. Take a stroll down Bloor Street and around Yorkville together for fabulous fashion finds. Discover designer and independent boutiques for fashion must-have?s you won?t find anywhere else in the world. And where would be better to debut your new stylish finds than at the Bar in ONE for a cocktail!
Cultural Excursions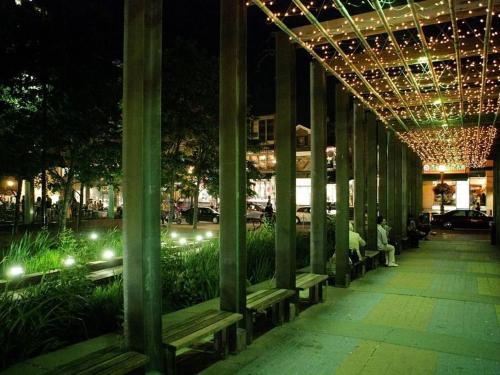 Toronto is full of cultural activities from art and design to theatre and music, and many attractions are right on the doorstep of the Hazelton! Begin your day by visiting the Royal Ontario Museum, the Gardiner Museum of Ceramic Art, the Bata Shoe Museum or the Art Gallery of Ontario, all located within a short distance of the Hazelton. In the afternoon, drop into one of the unique art galleries in Yorkville to purchase a piece of Canadian art. Top your cultural experience off by seeing or attending a show ? our concierge will be happy to arrange tickets for a play, concert or the ballet.
Romantic Relaxation
If you are looking for a weekend of relaxation, then a trip to Toronto at The Hazelton Hotel is the right escape for you. Begin with a great night?s sleep in our comfortable guestrooms and enjoy breakfast in bed with room service from ONE Restaurant. Enjoy luxurious spa treatments and indulge in a couples massage together. In the evening, share a bottle of red wine together to top off your soothing afternoon.
Cozy Couple
Despite all the events and activities outside, sometimes it?s best just to cozy up in your luxurious hotel room and enjoy some peace and quiet together. If you choose not to open your balcony doors which overlook the beautiful streetscape of Yorkville, our rooms have extra insulation to create the ultimate quiet room. Enjoy a movie and room service from ONE Restaurant together.
Culture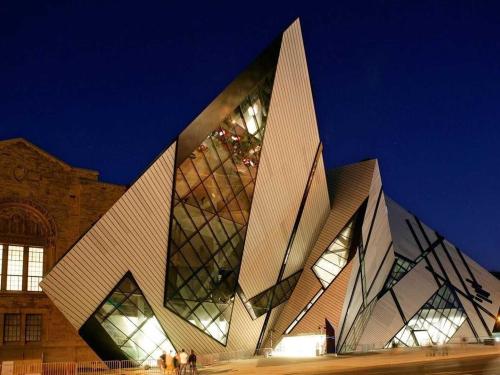 Toronto is the undisputed entertainment capital of Canada and home to premier theatres and arts venues. The Royal Ontario Museum with the creation of the Michael Lee-Chin Crystal addition, designed by renowned architect Daniel Libeskind, The Gardiner Museum and The Bata Shoe Museum are within two blocks of The Hazelton while many of the country's finest private art galleries and antique shops are only steps away.The Art Gallery of Ontario (re-developed by the world renowned architect Frank Gehry), the Four Seasons Centre for the Performing Arts and Roy Thomson Hall are all within 10 minutes by house car. You can take all of this in from the sky deck atop the CN Tower, which until 2010 was the world's tallest freestanding structure.For a map of local art galleries and museums, please
>click here
.